Water Temperature: 59 degrees
Water Clarity: Very Good
Wind: Calm
Umbrella Rigs (3 oz. 4 wire, and 1 1/2 oz. 3 wire)
1/2 oz. White Hair Jigs
1/2 oz. White Jigs
4" Sassy Shad - Chartreuse with glitter
6" Mister Twisters - White
After talking two months off from fishing for the hunting season, I decided it was time to get back on the lake. Filled the boat with fuel and oil and headed to the lake to look for Stripers and/or Hybrids. Located fish in large bay area keying on baitfish. I set out two Urigs to start with. One was based on a Capt. Macks 3 oz. 4 wire frame. The other was on a Capt. Macks 1 1/2 oz. 3 wire frame. The idea was to check out shallower depths than I would normally target. Boat speed was between 2.5 and 2.7 MPH. The Smart Troll probes were deployed to determine the actual running depths of the Urigs. The heavier Urig was running at 15 feet, while the lighter Urig was running at 9 feet.
First hookup was on the shallower Urig and included two fish on the Urig, a good way to start. Here is a photo of one of the fish ...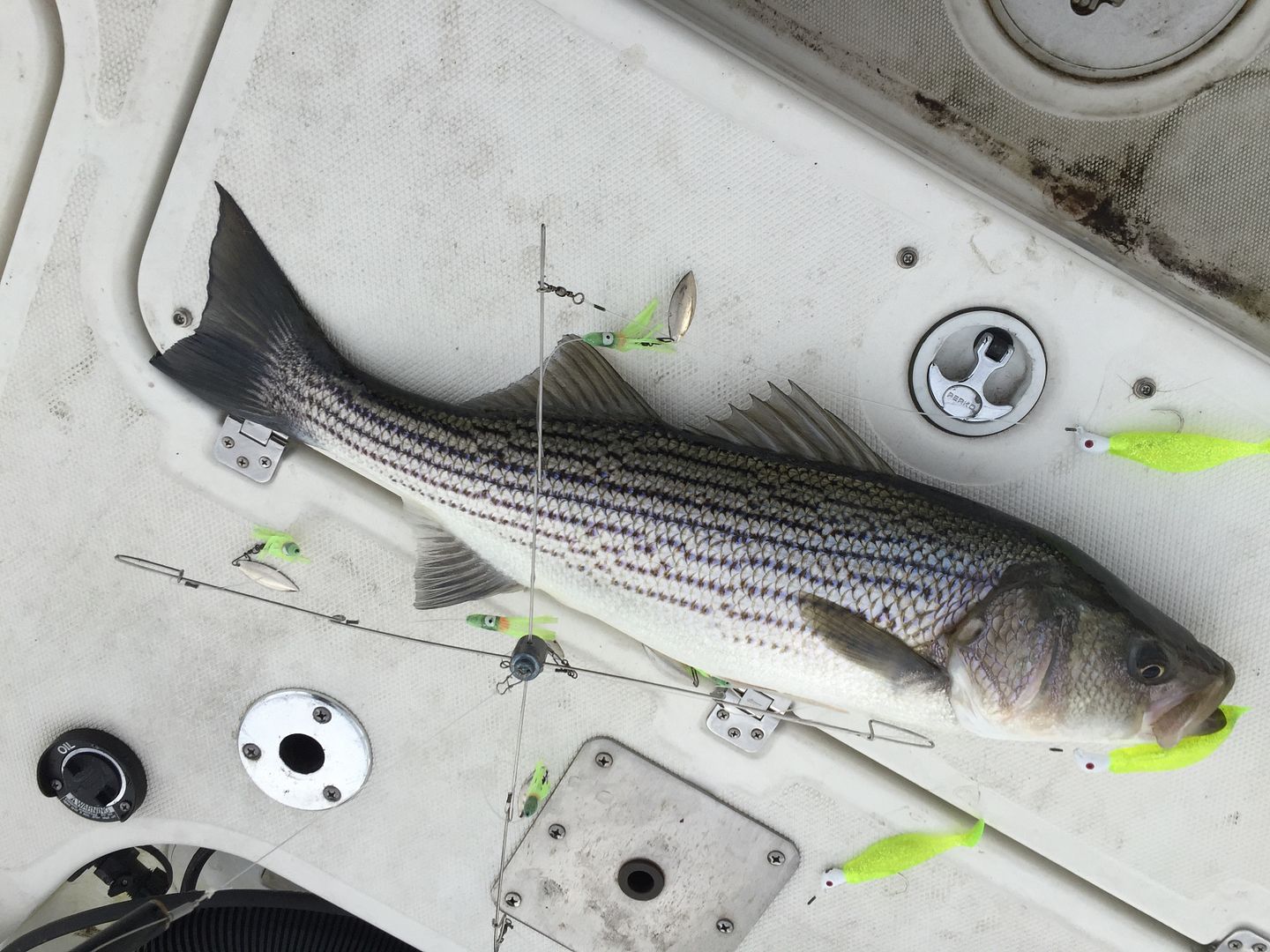 I then set out two more Urigs using the lighter frames for a total of four rods, three running shallow and one running deeper.
This depth finder view appeared under the boat ...
This is what the same school looked like on Downscale ...
Needless to say, I hooked up on all four rods ...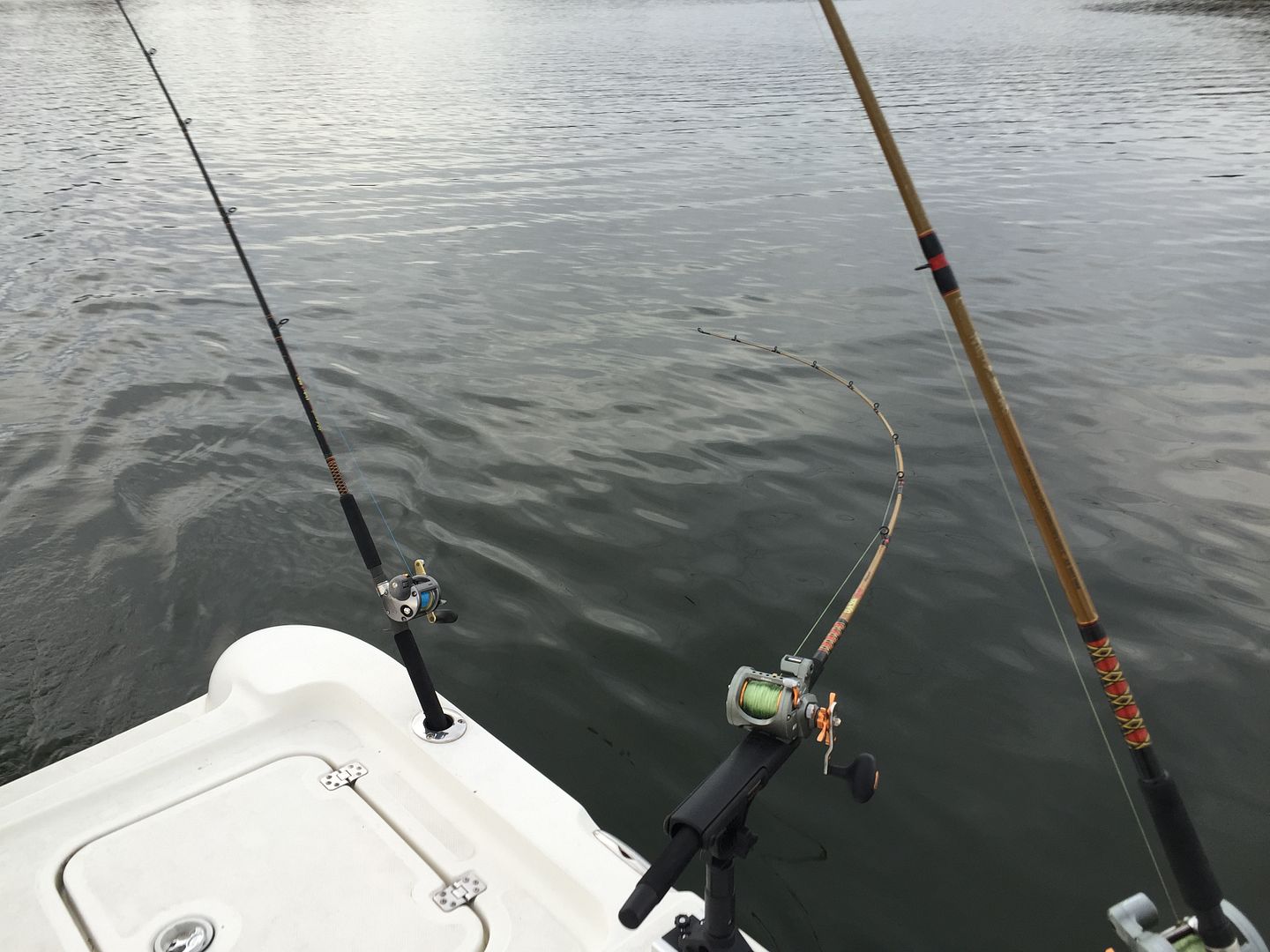 I was able to land five fish from the four Urig sets, one of the Urigs had two fish on it (13 lbs. and 9 lbs.).
This is a better photo of the largest fish.
I was watching the Smart Troll App on my Android display and noticed that the deep Urig was running about five feet shallower. I reeled it in and the Urig was dragging a nice walleye.
We are still in Deer season here so I was wearing the required Safety Orange and had a weapon on board just in case ...
Did not see any deer.
It has been raining for the past four days so things are flooded right now. This is going to be a GREAT Winter fishing season!