Weather: Cloudy, Parly Cloudy 50's Wind 5-10mph
Water: 52-54 clear to partly stained
Bait: 4-6" gizz
Time: 9:00 - 5:00
Techniques: freeline planers, redirigs, Lighttlines
I had planned to fish Sml Sunday and Monday, but figured with the cold front Saturday night it may not be a good catching day so opted for closer waters. Launched in a familiar creek and made our way to the back in search of bait and fish. No such luck as there were only scattered bait pods. Worked towards the mouth and finally started marking more bait. Put the spread out 3 bank side boards, 3 channel side, and 2 staggered redirigs. Over the next couple hours missed several fish that would just run on the bait and never hook up. I really think we could of had a limit quick if we had smaller bait. The threadfin population seems to be pretty good this year with the warm winter so that probably had a lot to do with it.
Made a move around lunch time to another creek and fished new waters. Pretty amazed to find that this creek held 10x the amount of bait than the previous. Marked bait from the mouth all the way to the back end. Made a couple throws on what looked like bigger bait, but only pulled up 1 small gizzard. Put out the same spread and had slightly better success.
Had several blowups and connected with two along with four 8-12lb blues. Cats on the planers almost mimic being hung up as slow as the board moves back.
The bait really still seems to be everywhere, still marking big schools on the main lake. I think this has the fish scattered so it's hard to nail down any schools. Birds were working the 1-2" bait all day in the creek, didn't ever see any fish breaking. Still a decent trip and the new trolling motor worked great.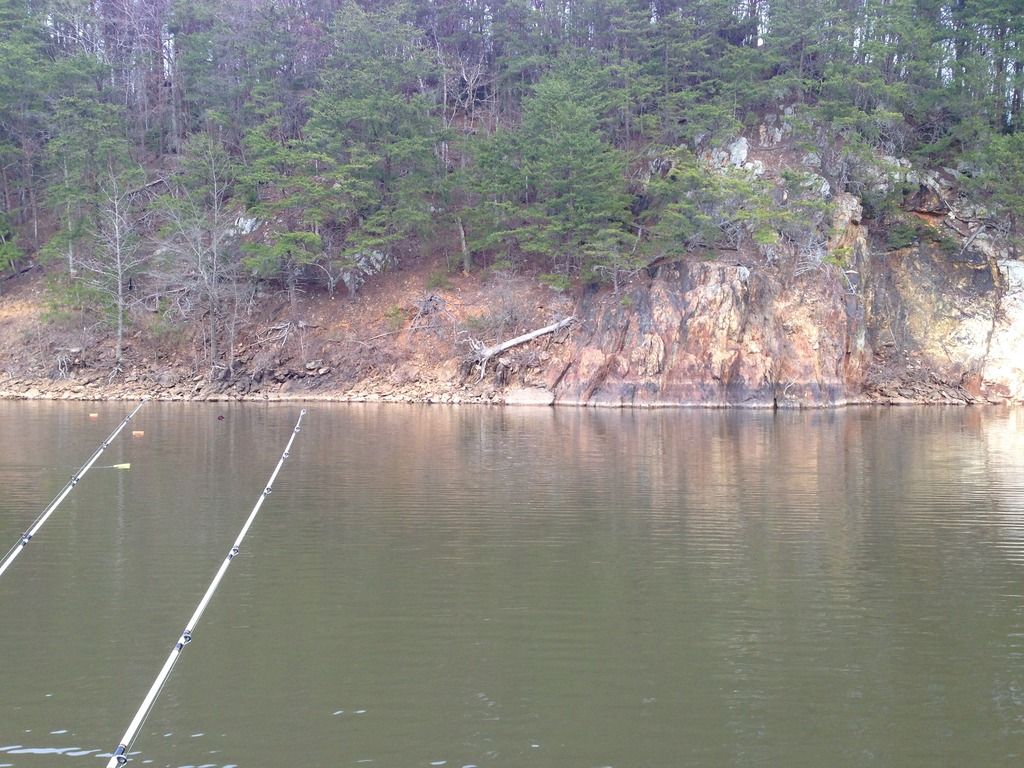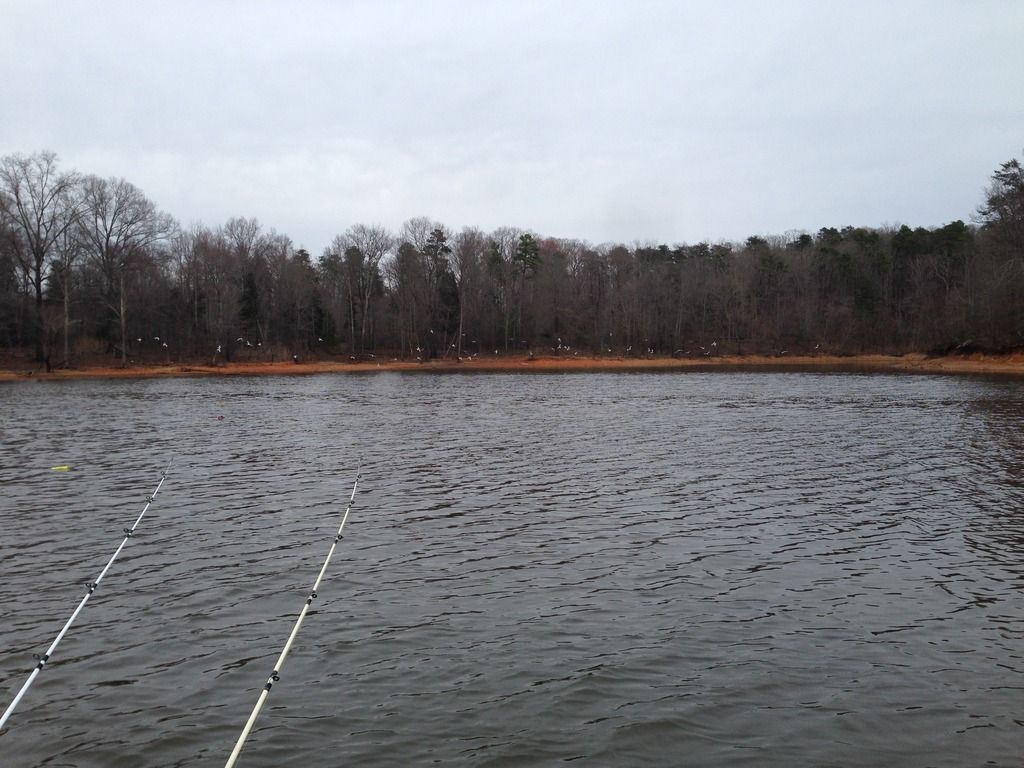 Fatty and his crackhead brother. Both the same length..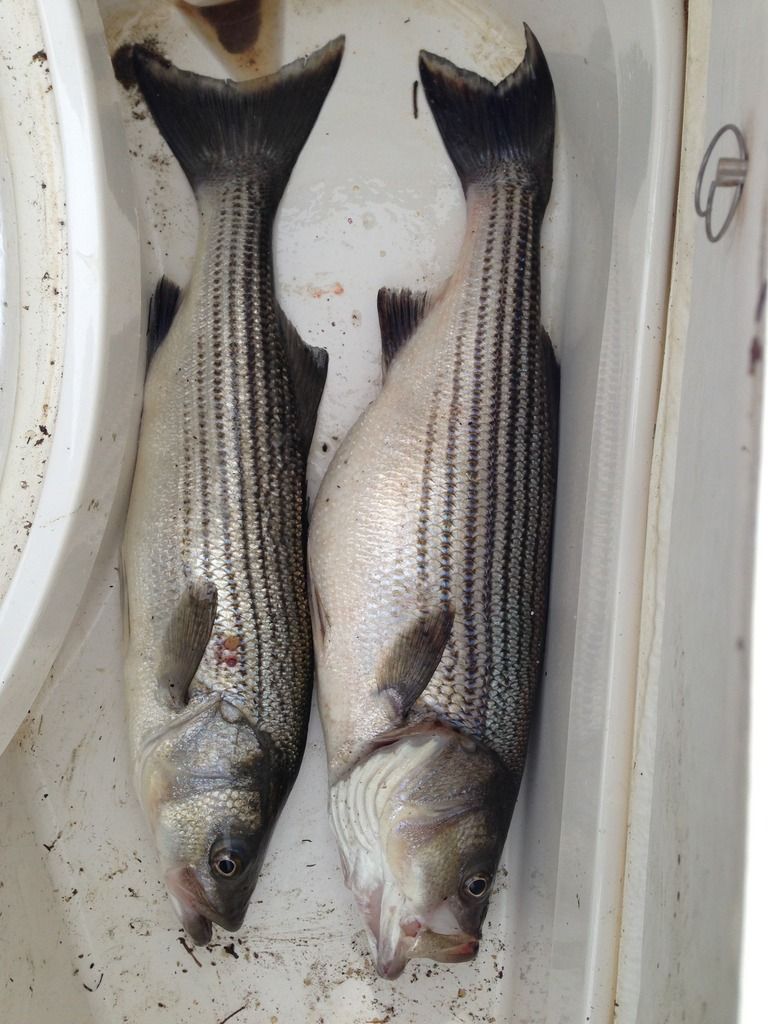 Skinny guy had a mouthful.
Couple screenshots from earlier in the year.