Bait: 6-8" gizz
Weather: Mostly Cloudy winds light and variable
Water: 64 stained
Technique: 4 downrods 4 planers
Time: 4-6pm
I havn't fished this place in about 4 years, its a small lake but has been stocked with striper in the past couple of years. This trip was to be a bait run for a trip to Buggs on Friday but turned into a short fishing trip as well to try and get the skunk off the boat from yesterday.
Made bait pretty easy as usual, this place holds any size gizzard you could want and its loaded. This why I travel 45 minutes out of the way to get it here as opposed to getting it on Buggs.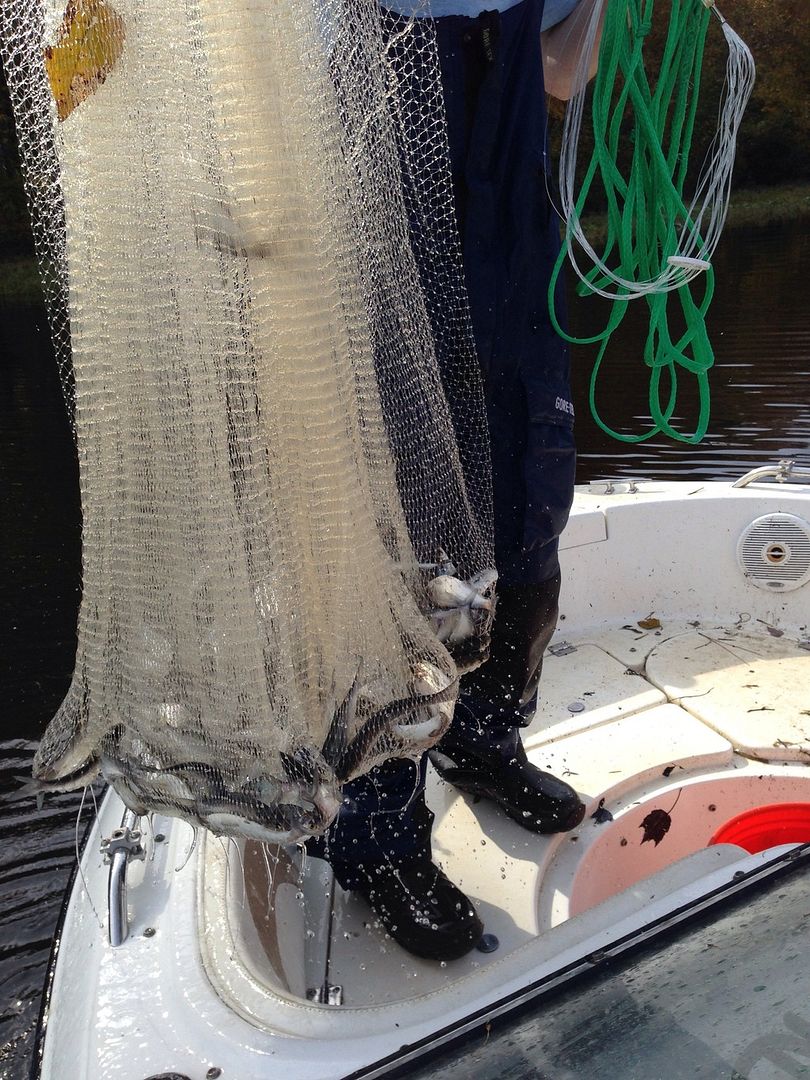 Pulled up to a spot we have had success at before and deployed baits. All action came on planers today, had several boards go for a ride but no hookups. Around 5pm wind ceased and large bait pods were on the surface. Finally inside planer board goes backwards and this time got hooked up.
After this fish I was ready to go after the haul yesterday I was beat and I just needed a quick pick me up to restore the confidence.