Sorry for the lateness but after seeing Mike's similar report I thought I would add my experience at the Bay.
Fished Friday 12/16 from 7am to 10am. Fished with one of my Buggs Island friends and his son who had been up there since mid-November.
Weather
: Started very nice but the weatherman had predicted a big blow.
Air temps
: in the upper 50s to start but a front dropped them to the low 40s by 9:30.
Wind
: Very calm at 7am but at 8:30 somebody turned on the fan and it came down from Maryland at a 15 to 20 clip and at times we had gust close to 30.
Water
: Temps were in the upper 40s.
Clarity
was very murky as the tide was pushing lots of stuff through. Moderate chop to start but once the wind got on the same page as the tide it was about 4 to 5s.
Techniqu
e:
Live eels on corks, Offshore planerboards, and one freeline. Used 7/0 Gamagatsu Octopus hooks. Lines at 40, 60, 80, and 100 feet behind the boat. Drifting with the tide using trolling motor to keep lines out the stern.
Results
: One 25 pounder within minutes of setting out at a spot called the Spider Buoy, lots of non-productive drifts, and ended the day about 3 miles east of the Cape Charles boat ramp with a 32 and a 45 pounder.
Overall a very nice trip. Eels are $2 a piece but will live for weeks on ice, in freshwater, saltwater, and for 30 minutes or so in pvc tubes to keep them from squirming up you lines as you move from drift to drift.
Fish were strong and know how to use the current to their advantage.
This trip is about 250 miles from my door to the boat ramp so not something I could do much but I do plan on going again next year.
First photo is of a 25 pounder taken while fishing and you can see the corks in the background.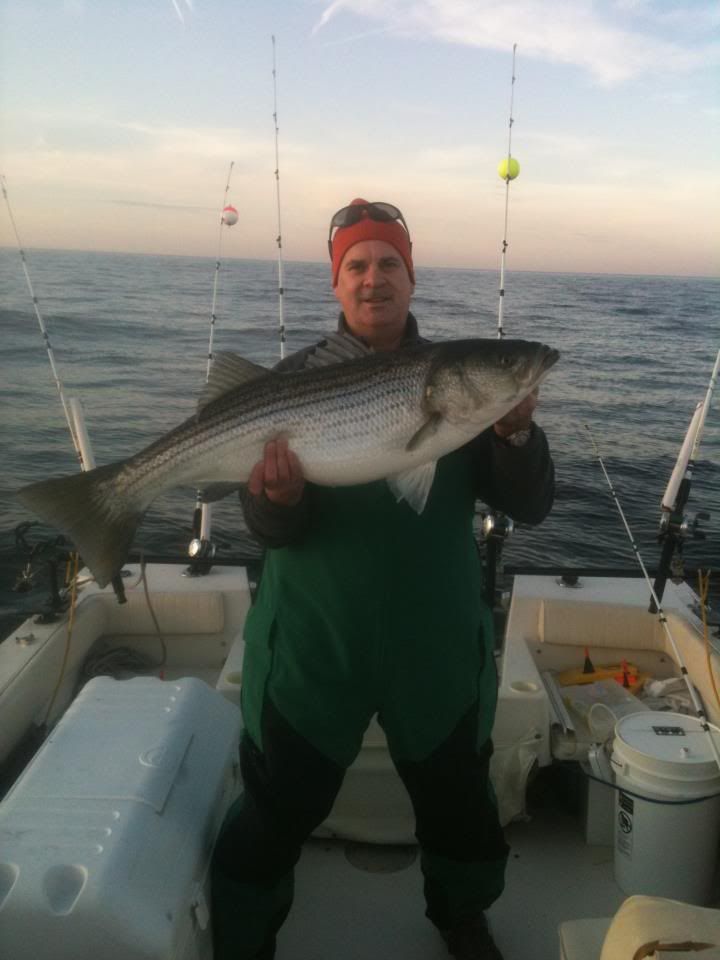 Next photo was taken back home, tried to get a few more on the water but too rough to manage the boat and photo. This fished was right at 45 pounds.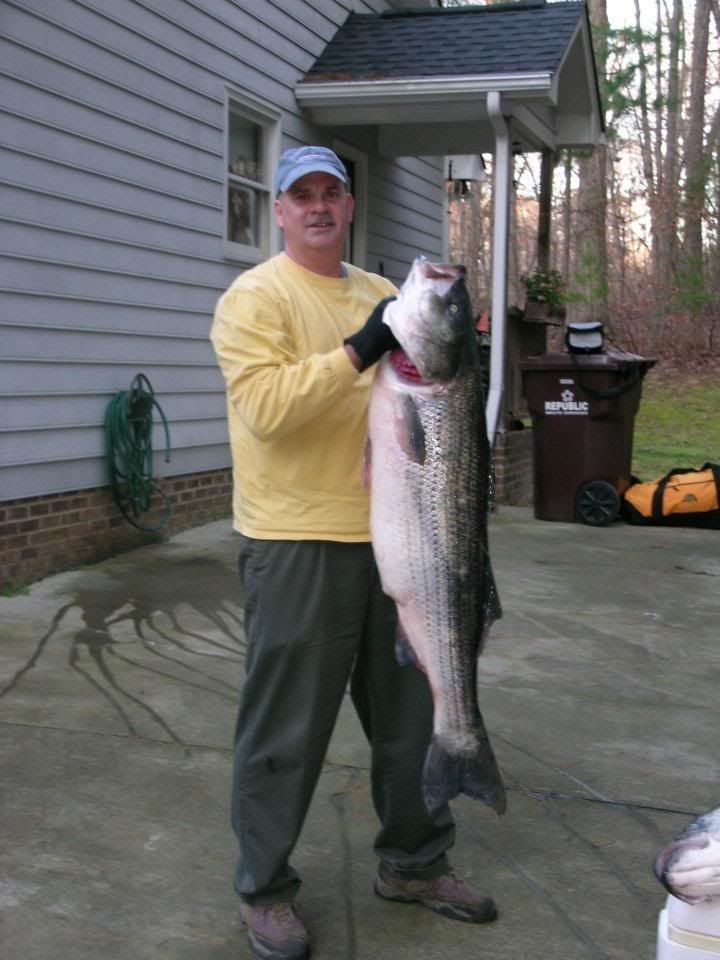 Here's my nearly 6 foot tall son for comparison sake, he was not able to go but plans on making the trip next year.