Officially licensed Striper Soup gear is always available! Don't forget to sticker your rigs and can your lid.
Decals:
Small (2") = 1.00
Med (4") = 1.50
Large (7") = 3.00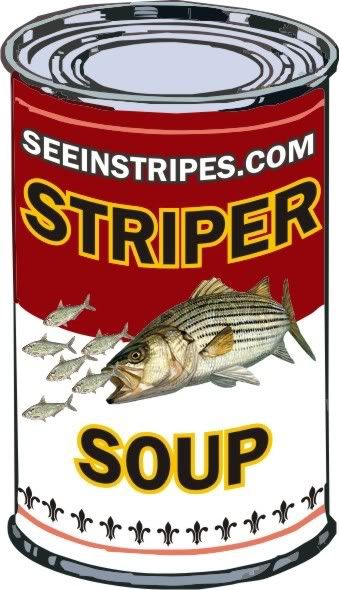 Hats:
Sand (khaki) or Camo = $15
Custom colors available, but let me know.
Depending on how much your order, add a few bucks for packaging and shipping.
Lucky Soup hat photos...
I have T-shirts available for $12, but limited in sizes right now so check before ordering. I'm planning on getting some new ones in the future. There is always the annual SSTG shirt which is always awesome!