Some of you may remember the story of a fish I caught in 2011, double tagged and release that was then caught just over three years later by our buddy Nathan's son, Ethan when fishing with Tyler back in 2014.
Well, she showed again - unfortunately for her last time. Confirmed by the combination of double tags (this was only fish we double tagged back in 2010-12) and the scale pattern markings near the gill and also just before the tail. Guy from Richmond caught her earlier this month on a Zara Spook and weighed it at 30 lbs and 42".
Hate she's not still out there for someone else to get another time - 38" to 42" in 25 months (and 9 or so lbs) - that fish had turned on the growth machine - but it's cool to have followed it for 5 years across multiple catches.
I'm not hatin' on the guy nor am I looking to bash him for keeping this fish - was a legal fish and a trophy by most folks standards. But rather it's a great reminder that if you want to catch 30 lbers - then you gotta release the fish in the 20's when conditions allow it. And if you want 40's you gotta release the 30's. CPR works!
Oh, and they do make great quality replica mounts these days

2011 - 34.5" and 14 or 15 lbs
2014 - 38" and 21 lbs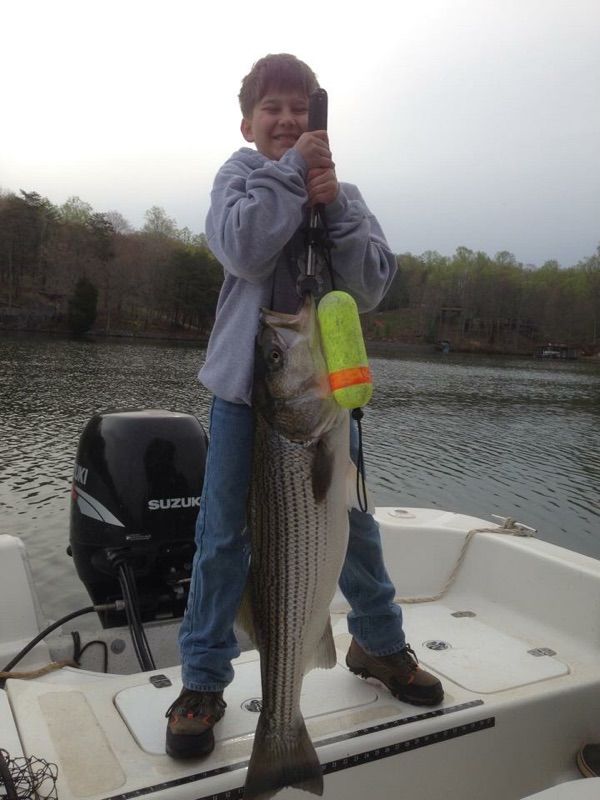 2016 - paper says 42" and 30 lbs