Myself and Brooke set out for a few days to the Eastern Shore, Cheseapeake bay in hopes of Sheepshead, spades and cobia. Arrived a little after lunch time and headed out scouting around 3pm. water and weather was really nice. Found some flounder, sea bass and ave spadefish. Thought BAM! cant wait for the morning. Stingwrays fried Toad plate for supper.
Live Peelers, chowder clams, shucked clams and a few frozen crabs for back up. Oceans east was out of fiddlers before i crossed the bridge. chris's dont carry fiddlers. Sheeps and spades, i was ready. 2oz, 3oz and 4oz bucktails tied and ready.... cobia.
Brooke had to stay at the room until lunch due to laptop work. I set out just after daybreak. Around 9am I was bobbing up and down, but i had some fish in the boat. Just small spades and flounder. 10am I was hoping bouys casting for cobia, a little late in the year. As most reports was from Bay mouth to VA beach ocean front (heading out of rudde crossed my mind several times).... 11:30 my extinguisher had stripped the screws out and hit the gunnels. net holder had aswell stripped out. Water was coming over the transom. I said damn. Its only 11-15mph winds. But It was shooting straight up the bay. Heading to The bridge at fishermens island, dirty dirty water. Head back to the ramp.... Back at the room. Told brooke about the water she said she didnt want to go out in that. I said well lets head up to the creek in cape charles and look for some puppy drum in the creek. She said...." that sounds like fun, or i can work my magic to check out early and lets head to hatteras... I said work you magic woman.
6pm we was unloading into the cabin at the KOA in rodanthe. Supper washed down with a few PBR's. Then some sandflea catching. Wed morning wasnt coming fast enough...
I felt more at home down in the OBX, then i did at the bay. I enjoy the bay, though i havent been there in years since my sister move back home from VA beach area. Felt like i do when im at Myrtle beach. I like it, but I get that warm settling feeling when i first come into nagheads heading down to hatteras.
7:30am, 3rd pitch into the pilings or bonner bridge I missed one. rebaited and pitched again, BAM! 7lb sheepshead in the boat! effing yes! LOVE IT. Rebaited pitch 3more times! YES 6lb Sheep in the boat!.. Heading to OBX best decision shes made except to put up with me.
From wed until sunday. We lived up OBX fishing as much as we could. Mostly focusing on Sheepshead, being fishing for them was producing a mixed bag. While Brooke fished for flounder off the back of the boat with her flounder rig when she was reading her books.
The lighting aslo kept us from venturing to much into the sound and inlets in seach or trout or drum. we vowed to stay close, just in case. The ocean was crap. I didnt go much futher then the mouth of Oregon Inlet... Sat the wind was a female dog, but the weather was gorgeous. We enjoyed the sunshine.
Biggest sheepshead went around 24inchs. little over 8lbs. That sheepheads over 10lbs has been eluding me still. The ave size we was catching was 5lbs. Probally boated 35 Sheepshead total for the few days... Thurs. I had two absolute brutes in the same set of pilings. Took full out advantage of me. And lost them both. One busted my braid on the structure, the other just came off. Screaming drag, hard pulling and alot of cussing from me. I was heart broken, but thats what keep my fire blazing hot.
Handful of black drum and puppy drum came out of the pilings for us. A few tautog aswell... No triggerfish, but i heard some was around the bridge. I didnt see nor catch any spades at OBX. Found some Flounder. But ave size for OBX 15-17inchs... The stripers were thick, your could just watch them chasing bait in and out of the pilings. most looking around 4-10lbs. Neat to watch them sit almost motionless like a LM bass in the current break side of the pilings to ambush bait.
I cant wait to get back. I keep playing that lottery, and when i hit it. Im moving to a sound side home on Roanoke Island!
Heres some pictures
Travis
CatsNstripers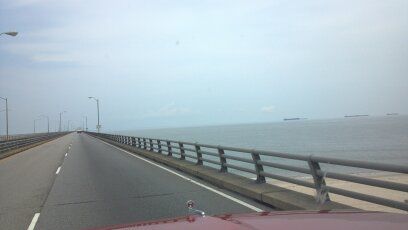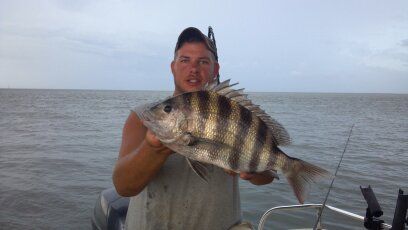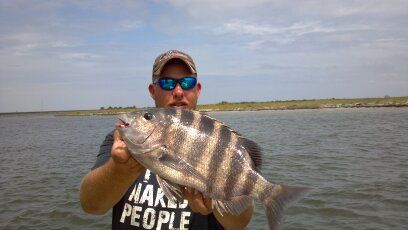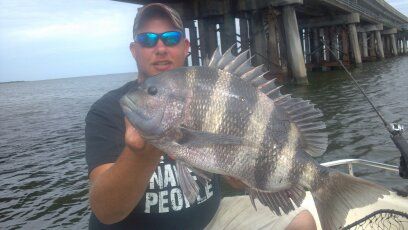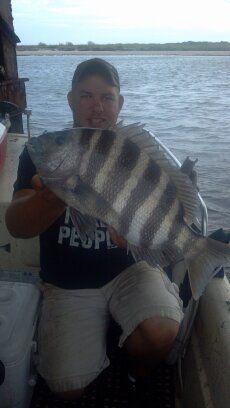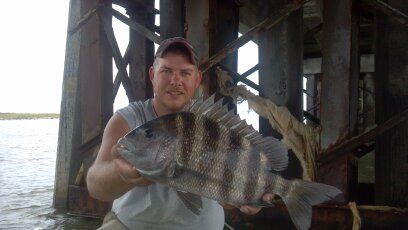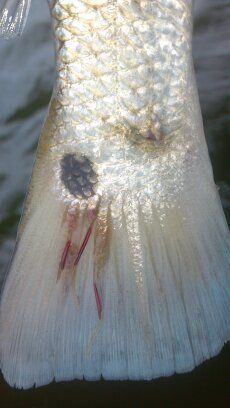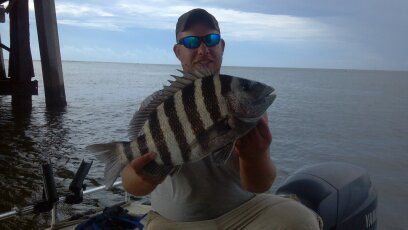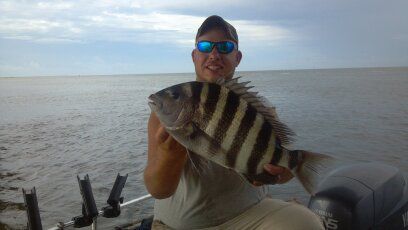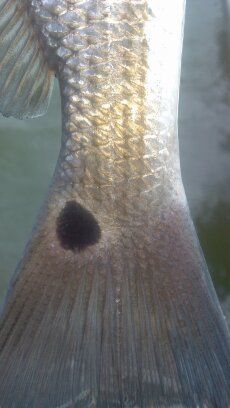 No spot on the drivers side?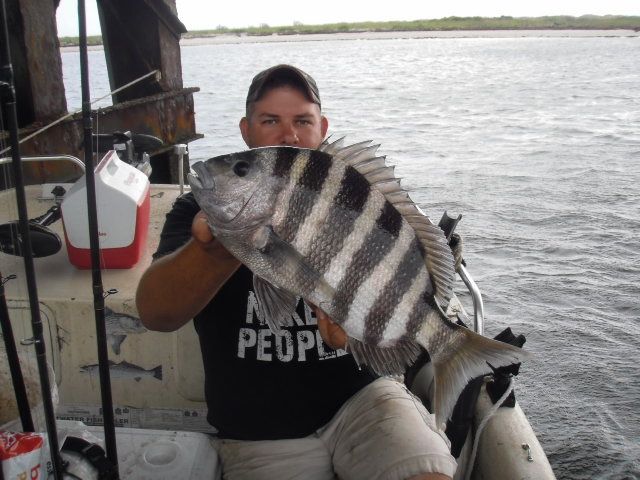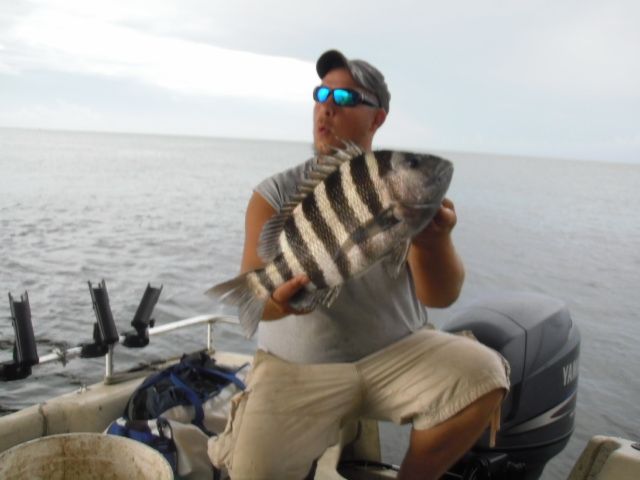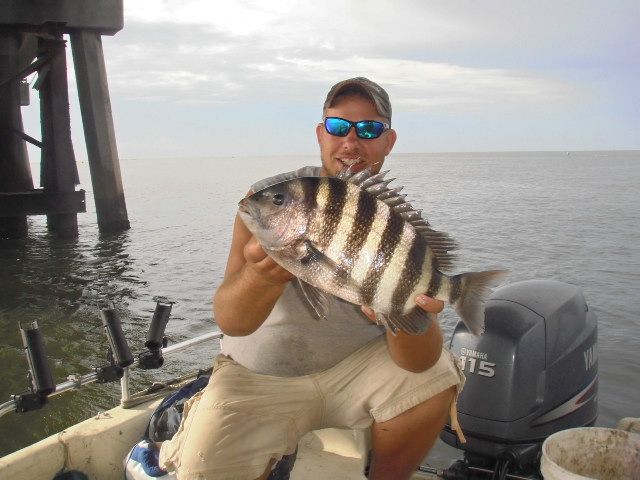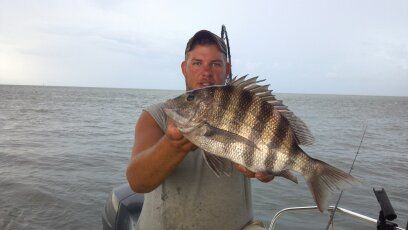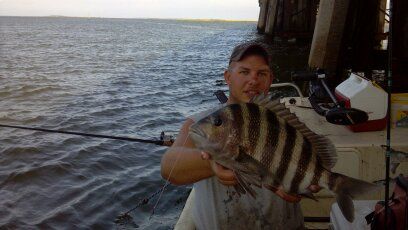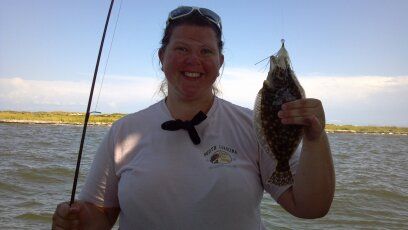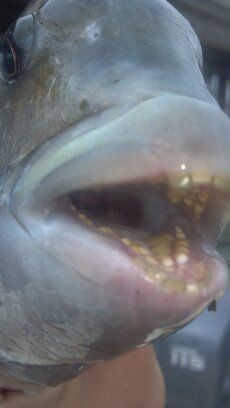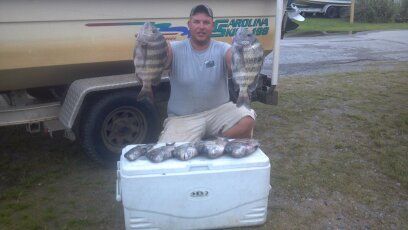 had to do a little tow trucking...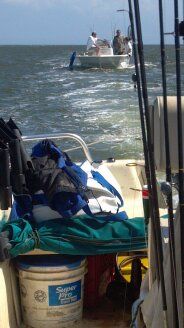 little wreck damage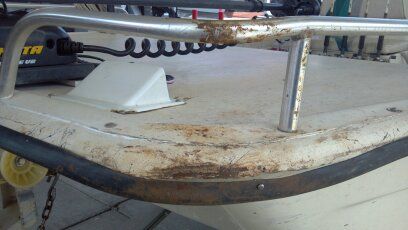 little more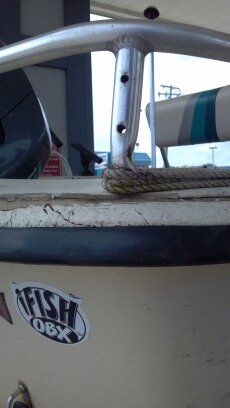 oh god!!!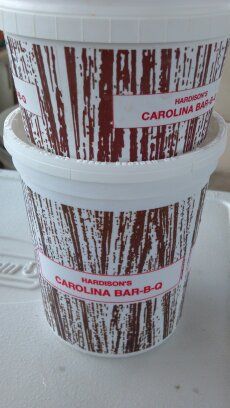 Who ever decided to just a fry a whole softshell crab should just be handed a million dollars...
And now some MWARD scenery pictures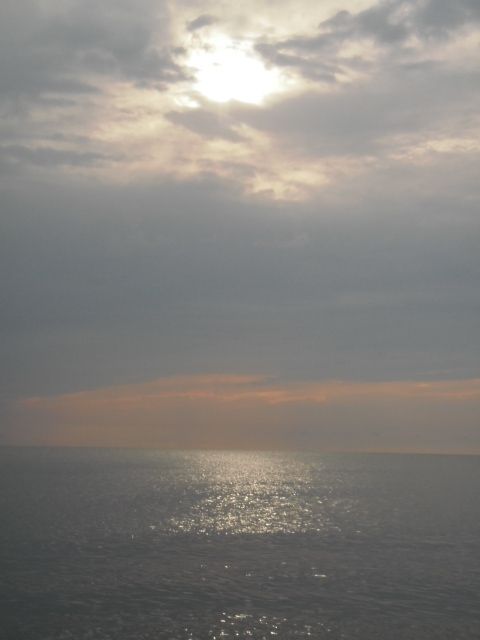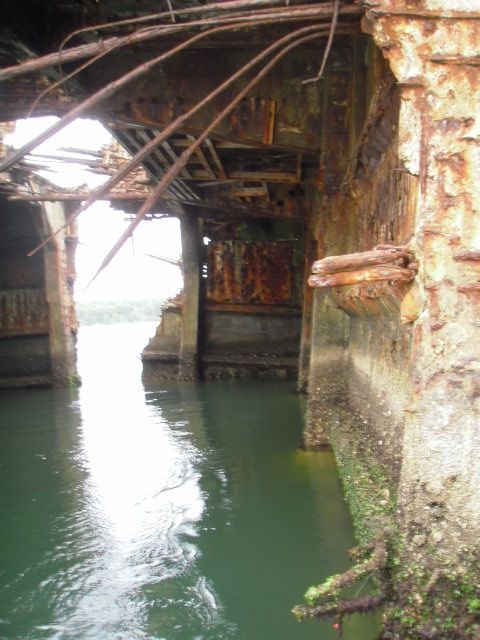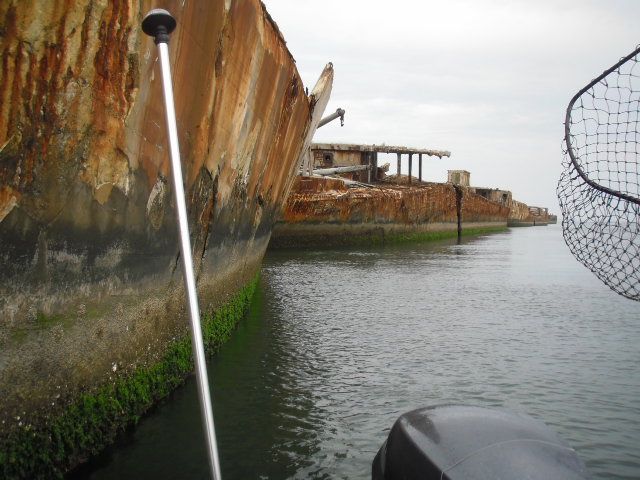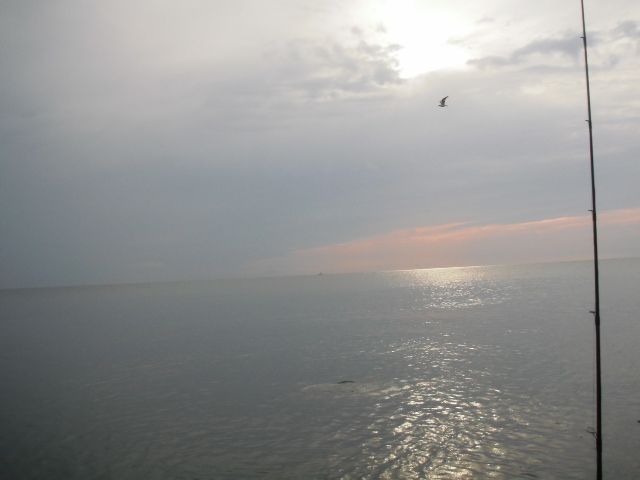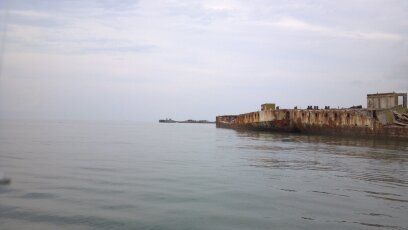 The very best for last.. You know your Eff'ed up when you sleep on your golf cart all night. This was 6:10 in the morning.