Just got back from the island and we had a pretty decent week of fishing and relaxing. I'll start by saying the surf fishing was very poor. Water was dingy most of the week which isn't real good. There was a ton of bait on the beaches and I never saw any of the pods getting busted by fish which is strange.
All of our bay fishing was done at the youth ramp and it was very good. Lots of trout but is was 5-1 short to keeper with a mix of specks and whites. Best trout fishing was the last two hours of the outgoing although we did catch some every morning on the incoming. Caught some very nice reds the largest coming on the incoming with some shorts on the outgoing. The big flounder came on the outgoing.
For the first time EVER we caught two gar. My family has been fishing down there for the better part of 35 years and nobody has ever seen nor caught one around the island.
Heartbreak of the week was losing a juvy tarpon yesterday morning. I fought it for 5-10 minutes to have the hook just come out just yards from beaching him.
There were also some monster ladyfish around to keep things interesting also.
95% of the fish came on finger mullet.
Cotton mouth was waiting for us in the parking lot yesterday morning and he was large and not happy.
27.5" Red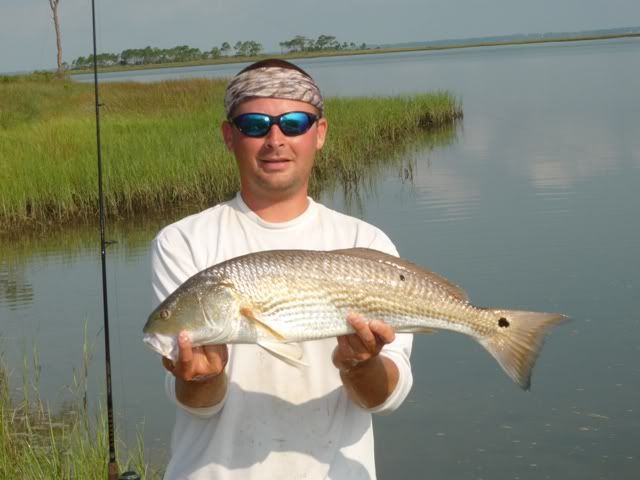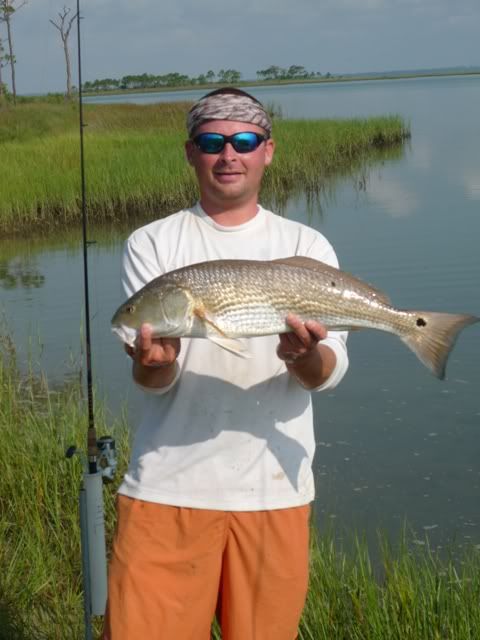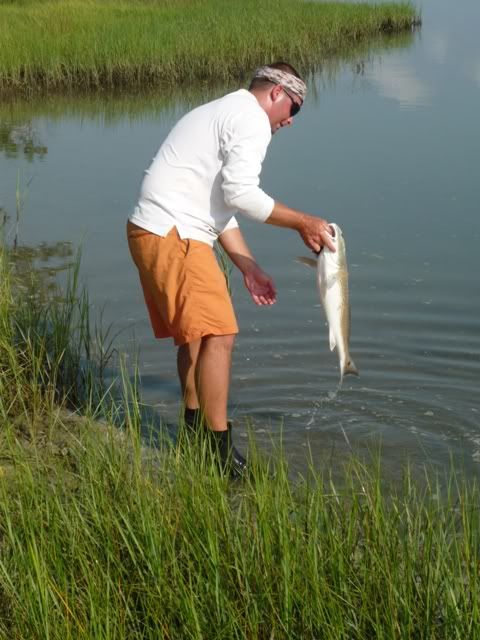 26" Red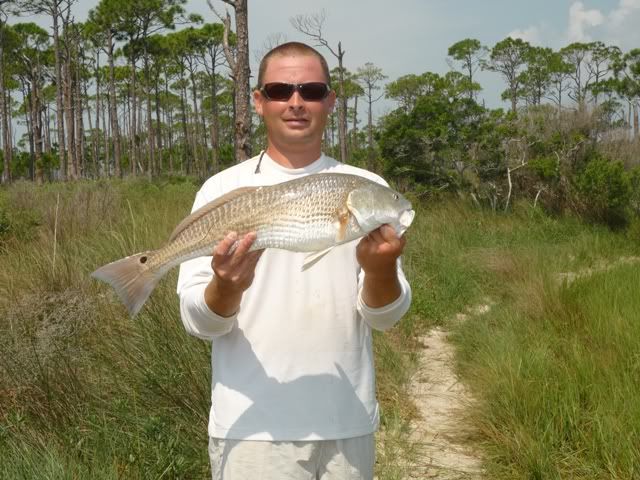 26.5 and 19 that hit within minutes..actually see me looking at larger red hitting rod.