Perhaps this warrants its own category, but I'll drop it here for now.
We recently expanded our fishing crew. Meet Peter and, uhmmm, ahh... well...... Cupcake
Ok, all you guys with little girls can stop the laughing right now as I know you've been in the same spot.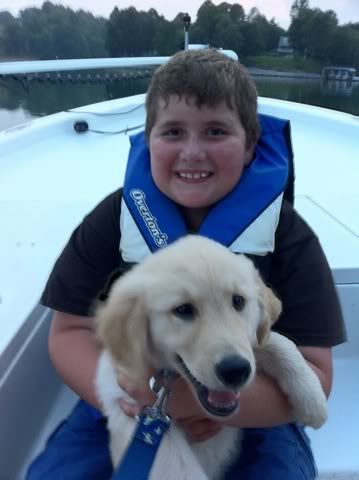 They've not actually been on a striper trip yet, but they went on their 1st cruise the other night and both did really well with the ride (well, Cupcake was not so found of opening the throttle wide open, but she did well otherwise).